NMLLEN facilitates and delivers a selection of vocational education and training information sessions in partnership with the local industry to the region's secondary school students for enhancing their vocational pathways.
The program provides insights into the local industries, workplaces, employability skills and understanding employer expectations. Students also explore the various vocational education and training and employment transition options and the interaction allows them to gain more insights into their strengths, weaknesses, values and helps them in building their self confidence.
INFORMATION SESSIONS
Occupational health and safety
Local industries
Get VET
Structured workplace learning portal (swl)
School based apprenticeships and traineeships (sbat)
Australian apprenticeships (aa)
Job readiness
Work experience
Pathways
To host a Vocational Preparation and Transition Program at your school, please fill in the contact form.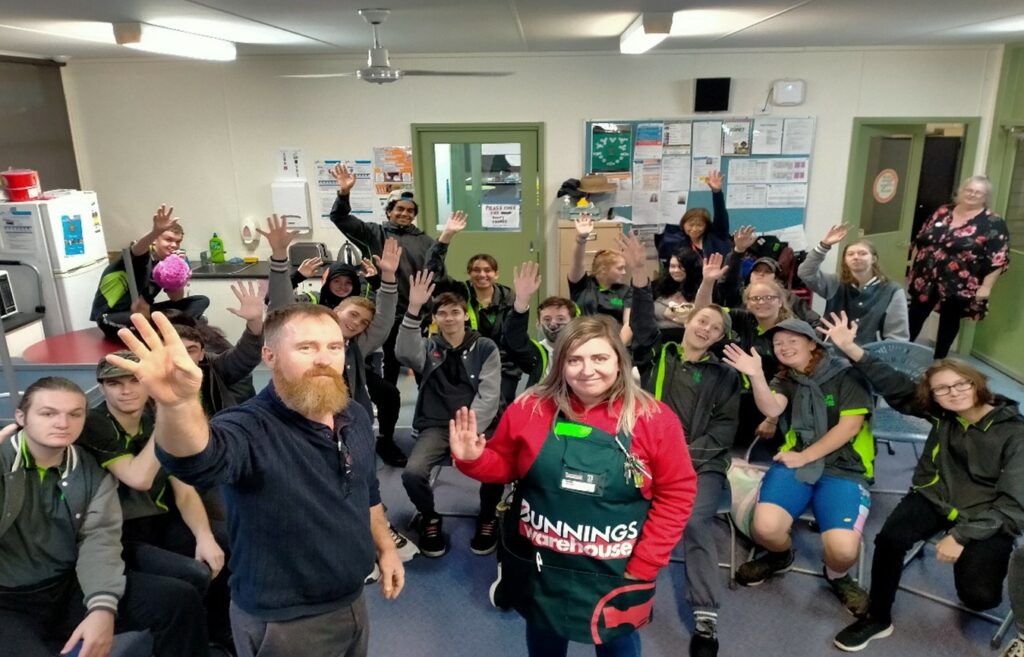 Retail Trade Industry presentation with Guest Speaker Renee Norton, Mildura Bunnings Warehouse
from Mildura Bunnings Warehouse for Year 10, 11 and 12 VCAL students at Mildura Specialist School
The event covered:
* PowerPoint Presentation: Retail Trade.
* Guest Speaker Presentation: Renee Norton, Mildura Bunnings Warehouse
* Operational information
* Industry information
* Student Engagement with Industry Visits and Work Placement – SWL or WE
* What work roles are offered for work placement?
* How to apply for a work placement?
* How to prepare for a work placement?
* What to expect at a work placement?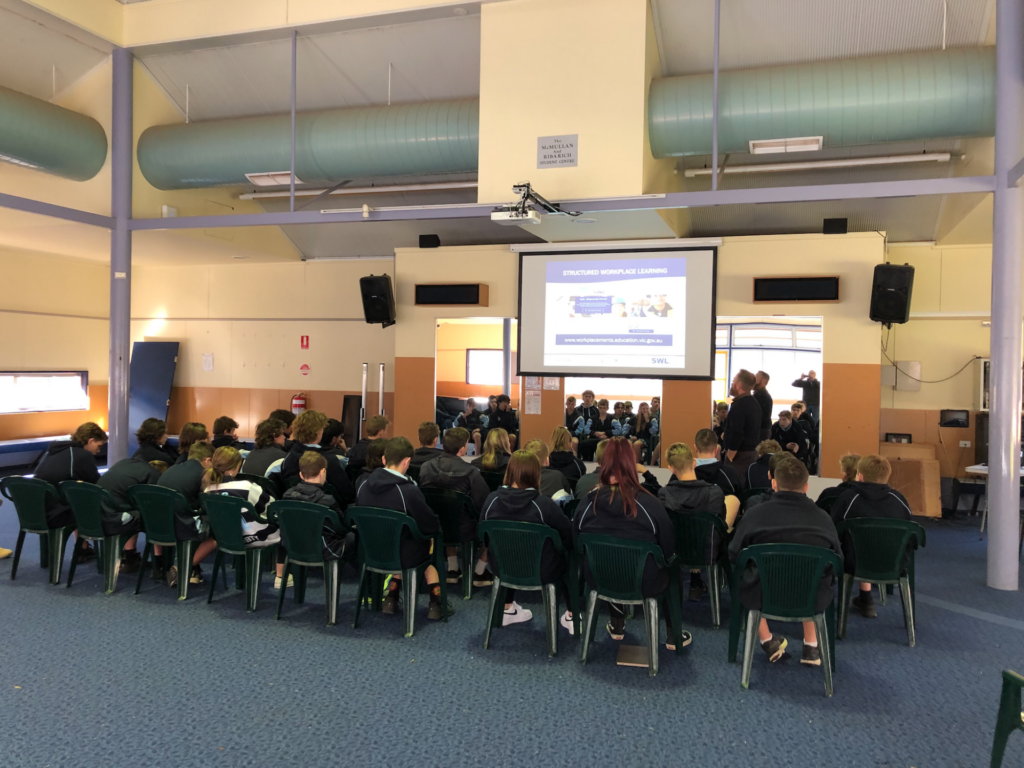 Get VET presentation for Year 9 students with Guest Presenter Bethany Simpson (Sunraysia Residential Services) and NMLLEN SWL Coordinator Dale Harvey.
The event provided guidance and assist enrolment decisions for Year 9 students on VET study subjects for Year 10:
* What is Vocational Education and Training or VET?
* What students can get from VET?
* How they can earn while they learn?
* Fast growth industries,
* Myths and facts regarding VET,
* How VET can contribute to VCE or VCAL programs?
* How Structured Workplace Learning or SWL works?