STEM Idols 2022
Background
STEM Idols as an event concept was launched by Northern Mallee LLEN in 2022 with the objective of promoting Science, Technology, Engineering, and Mathematics or STEM as a career path to Year 9 students.
The underrepresentation of girls in Science, Technology, Engineering, and Mathematics (STEM) is a real challenge. According to research done by Amazon Web services, Australia will need 3.5 million digital skill workers by 2025, a 79% increase from the current workforce. However, just 18% of women go on to study STEM at the tertiary level.
Only 16% of Australia's STEM-skilled workforce are women, whereas the broader Australian workforce has close to 50% female participation (Science.org.au)
Women made up less than a quarter of students studying STEM in 2019 (22% of enrolments and 24% of completions of total STEM VET and university (Industry.org.au)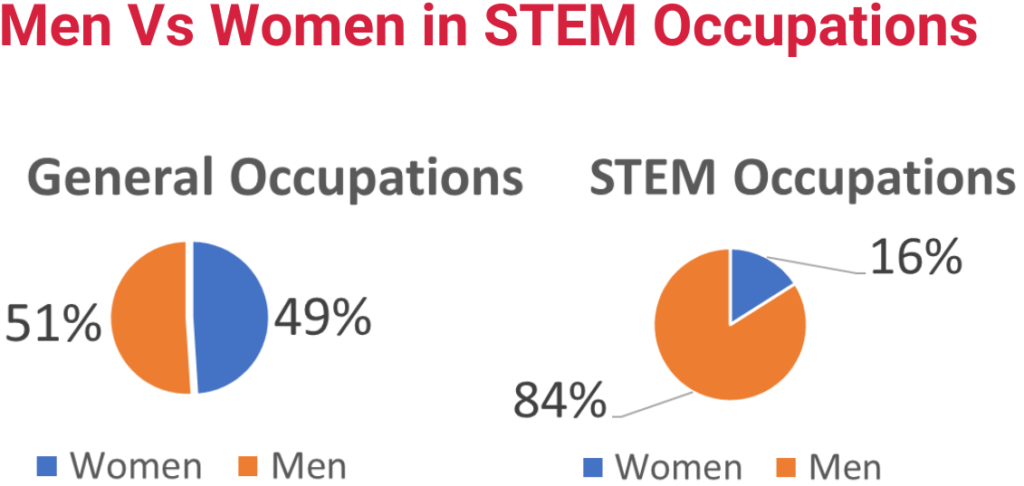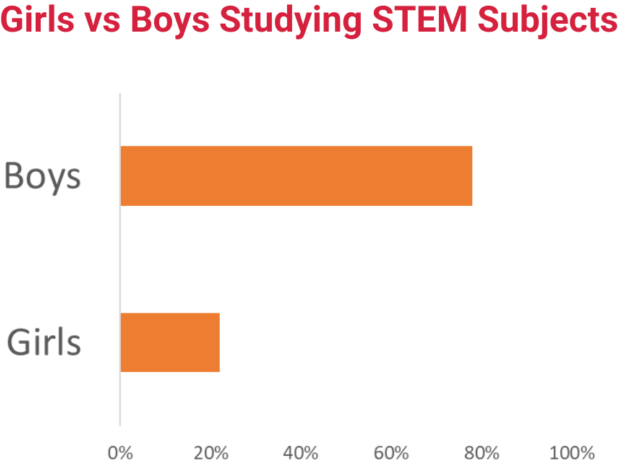 Attitudes to studying STEM in the future also change as boys and girls age. In 2019-2020, at ages 12
to 13 (early secondary school), more boys than girls thought they were not smart enough to study
STEM in the future (55% of boys compared to 12% of girls). By ages 14 to 17 (mid-upper secondary
school), more girls thought they were not smart enough to study STEM than boys (38% of boys
compared to 40% of girls). By ages 18 to 21, this increased, with 41% of girls and 29% of boys giving
this reason for not studying STEM. (Source: https://www.industry.gov.au/)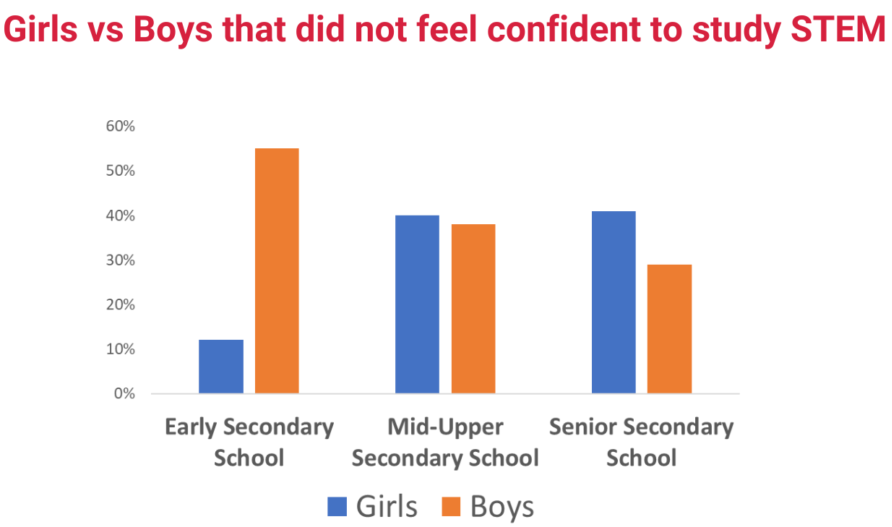 The variety and breadth of technology-related careers are massive and perceptions around careers
in technology need to be changed at the right time when students are transitioning or planning to
transition on to career pathways.
Reducing the gender gap in STEM education areas could help reduce the skills gap, increase
employment, and productivity of women, and reduce occupational segregation. To address this
gender gap and inspire the girl students in our region to take up career pathways in STEM, Northern
Mallee LLEN planned a breakfast event to bring together women achievers working in STEM fields to
present to the Year 9 students their pathways and how important it is to consider working in STEM-
related fields to meet the above need.
The Event-
On Friday 29th of July, Northern Mallee LLEN organised "STEM Idols" at the Mildura Sporting Precinct.
The breakfast event was catered to 80 Year 9 girls from six Secondary Schools in the Sunraysia region
with the objective of promoting Science, Technology, Engineering, and Mathematics commonly
known as STEM.
The guest speakers were seven remarkable women working in different STEM-related fields across
various industries in our region. The speakers shared information about their career journeys, their
job role, and how their work relates to STEM.
The girls also received valuable information on a variety of career pathways available to them as
technology and automation are rapidly transforming fields such as Agriculture, Viticulture,
Horticulture, Healthcare, Civil Infrastructure, and Town Planning.
The list of guest speakers included:
Watch the STEM Idols 2022 preview here:
The event was emceed by Janet Pietsch, former Principal and Science Teacher, Irymple Secondary
College.
There was also a Virtual Realty desk set up in collaboration with SuniTAFE for students to experience
an augmented reality-based industrial video tour.
All the participating schools received Climate action kits with Microbits to code solutions for
problems such as Pollination, Carbon Farming, and Deforestation.
The event was project managed by Northern Mallee LLEN Project Officer Monica Trehan. The
schools in attendance were Red Cliffs Secondary College, Chaffey Secondary College, Merbein P10,
Trinity Lutheran College, Irymple Secondary College, and St. Joseph's College, Mildura.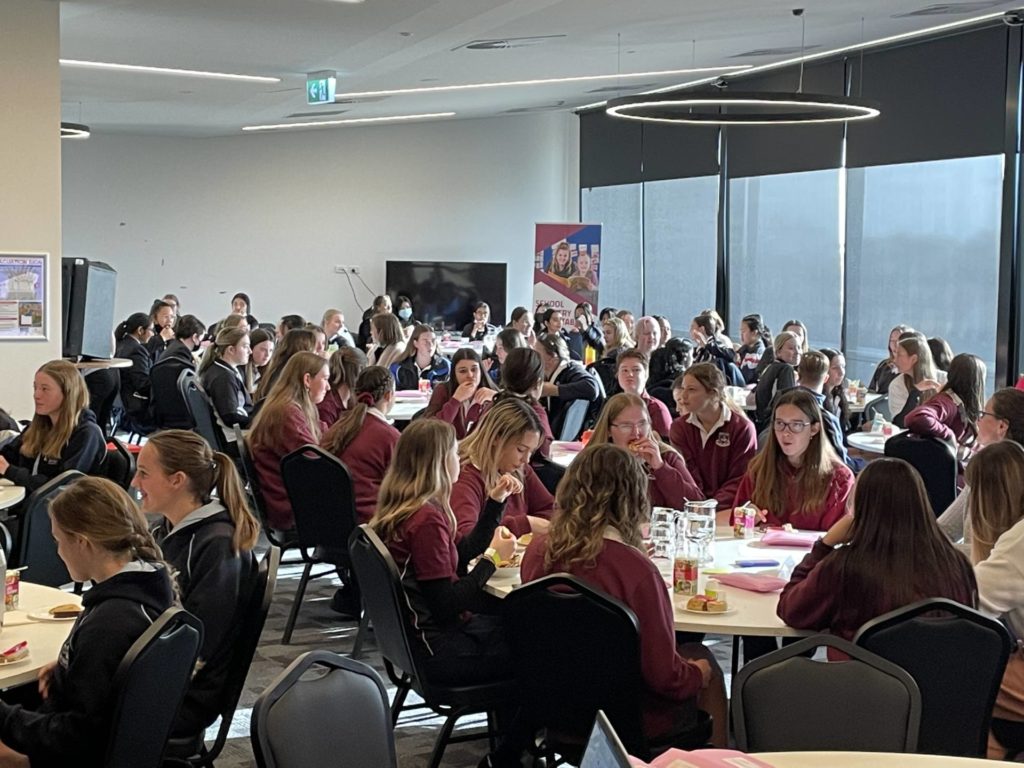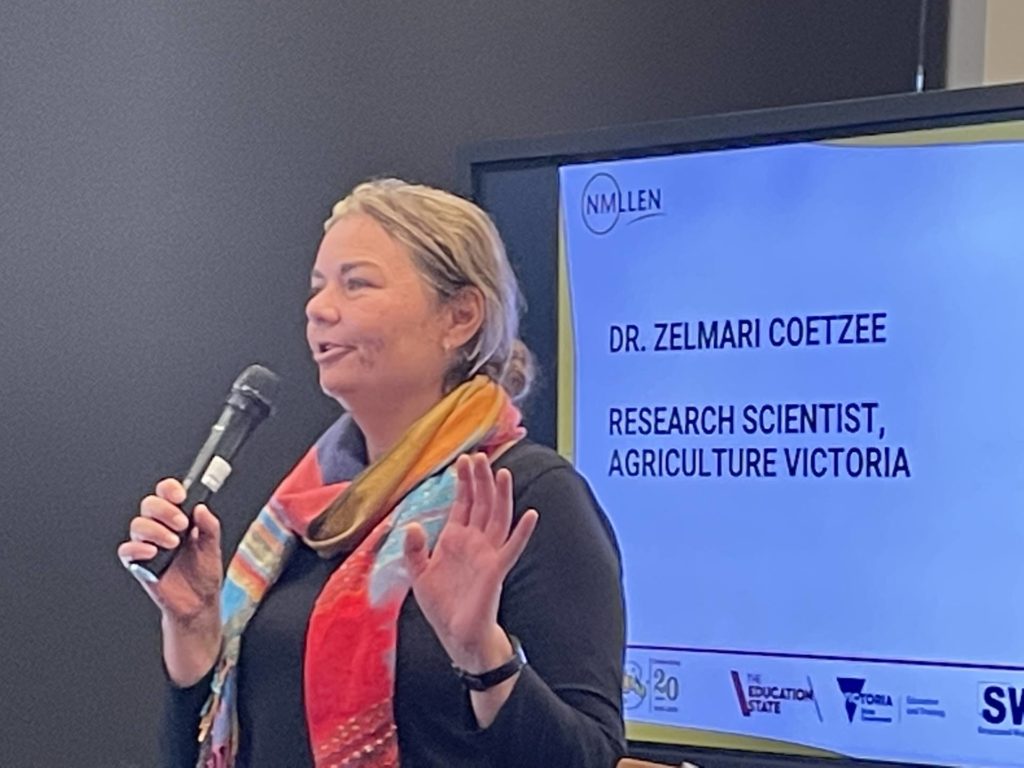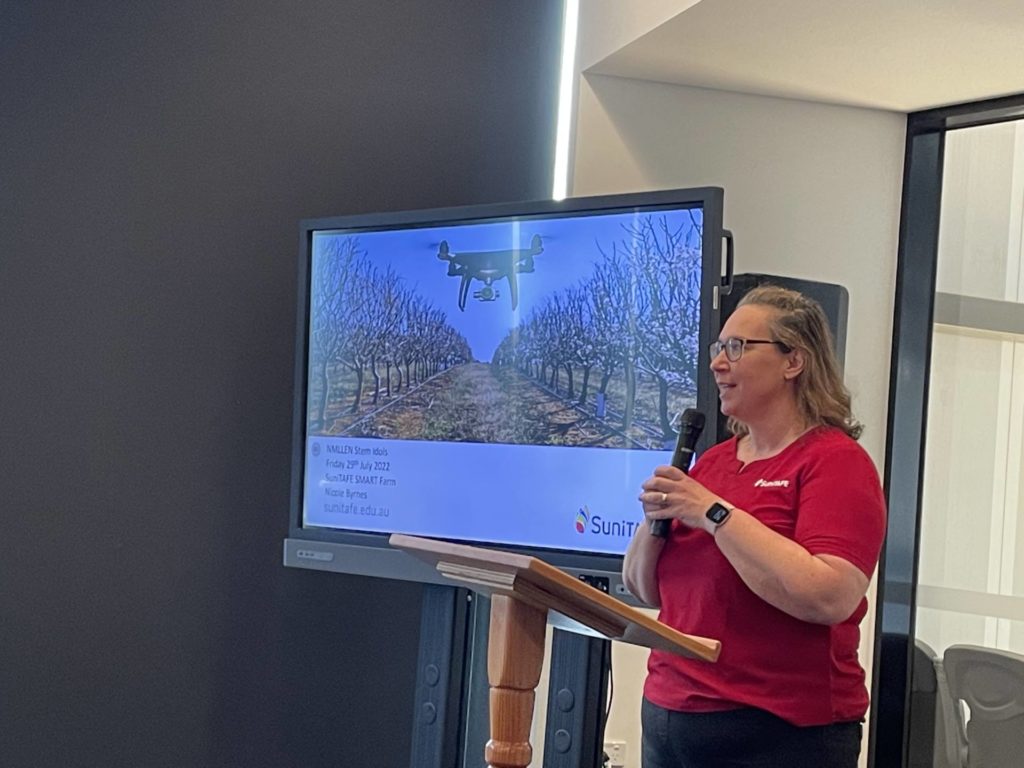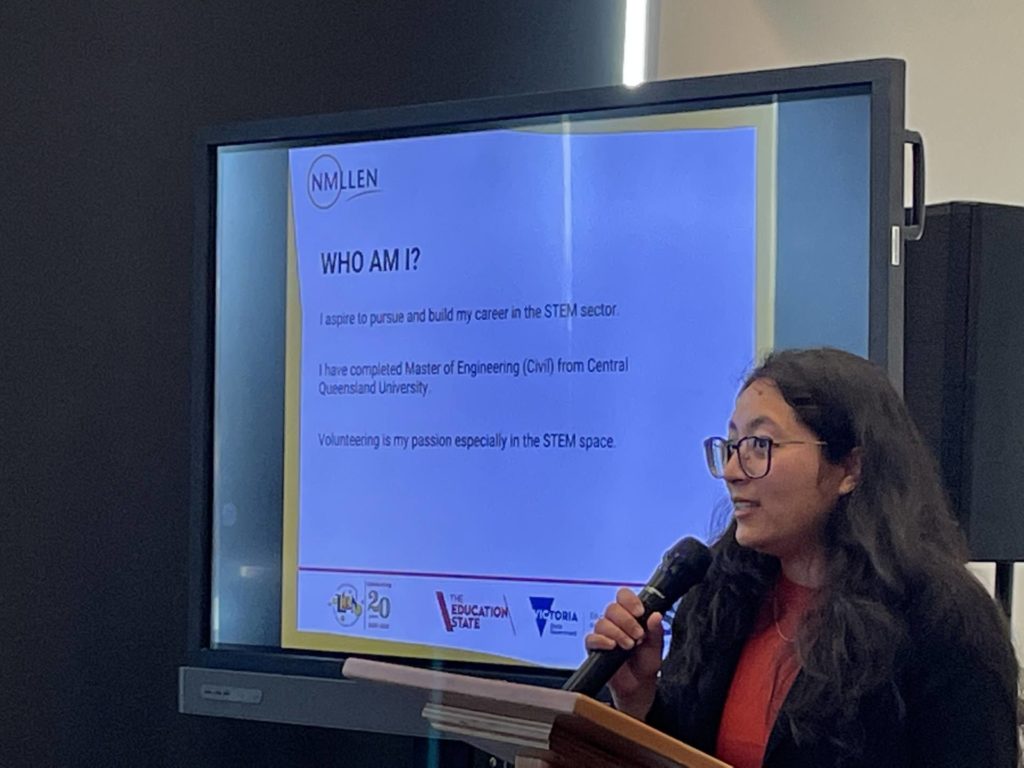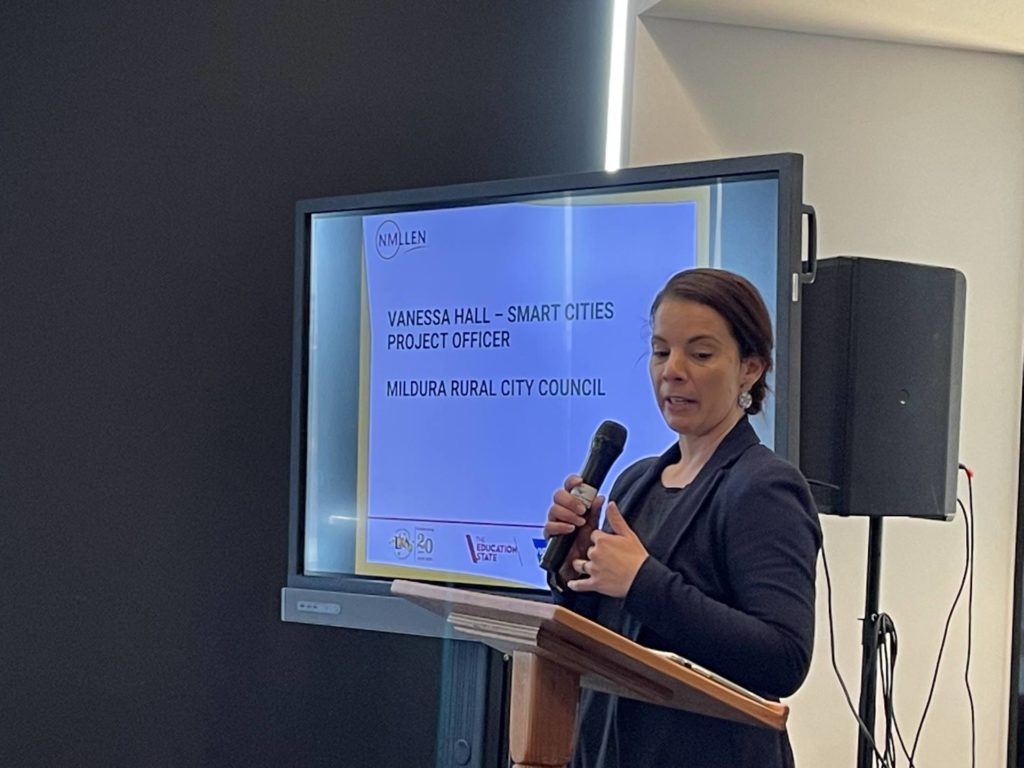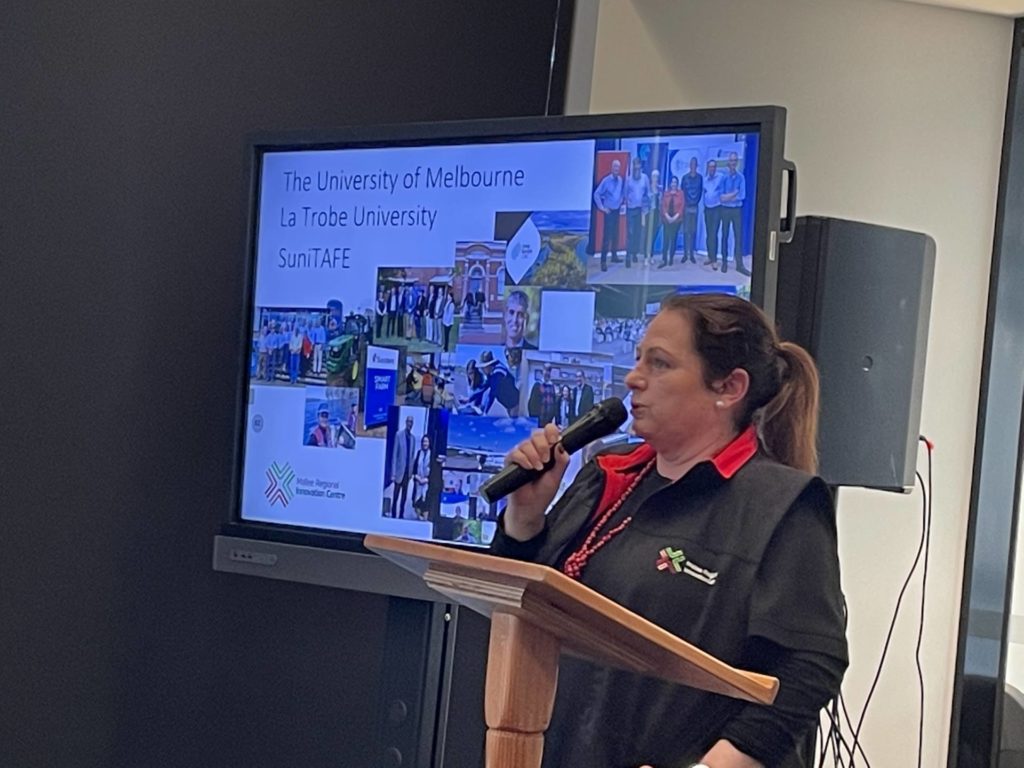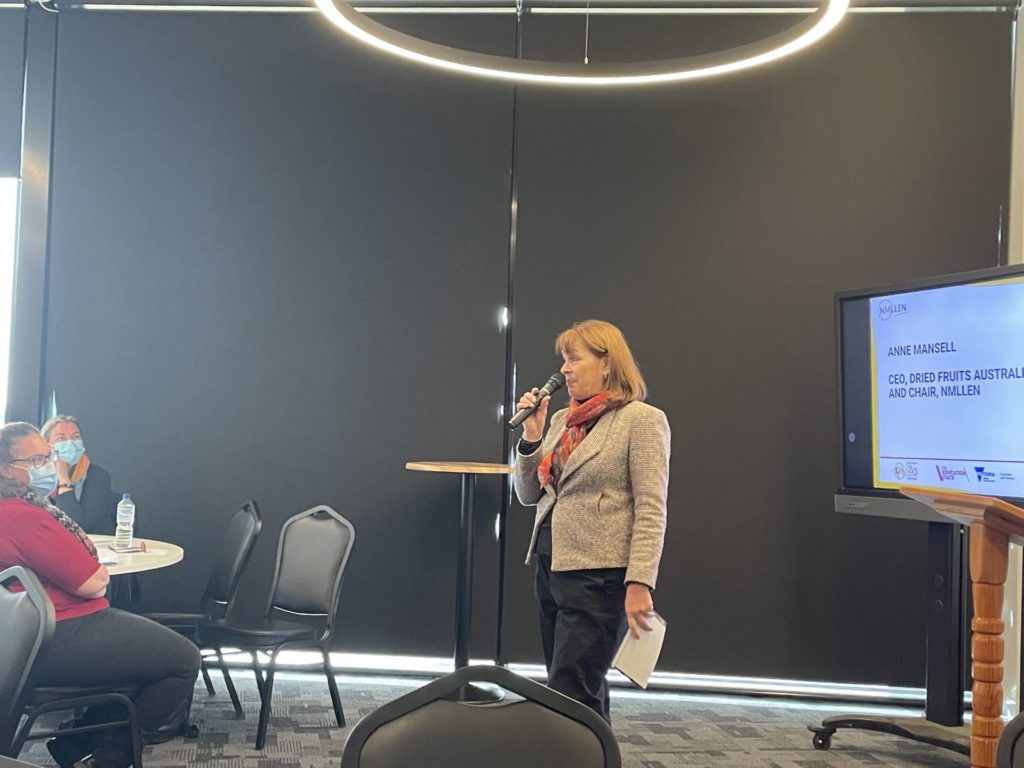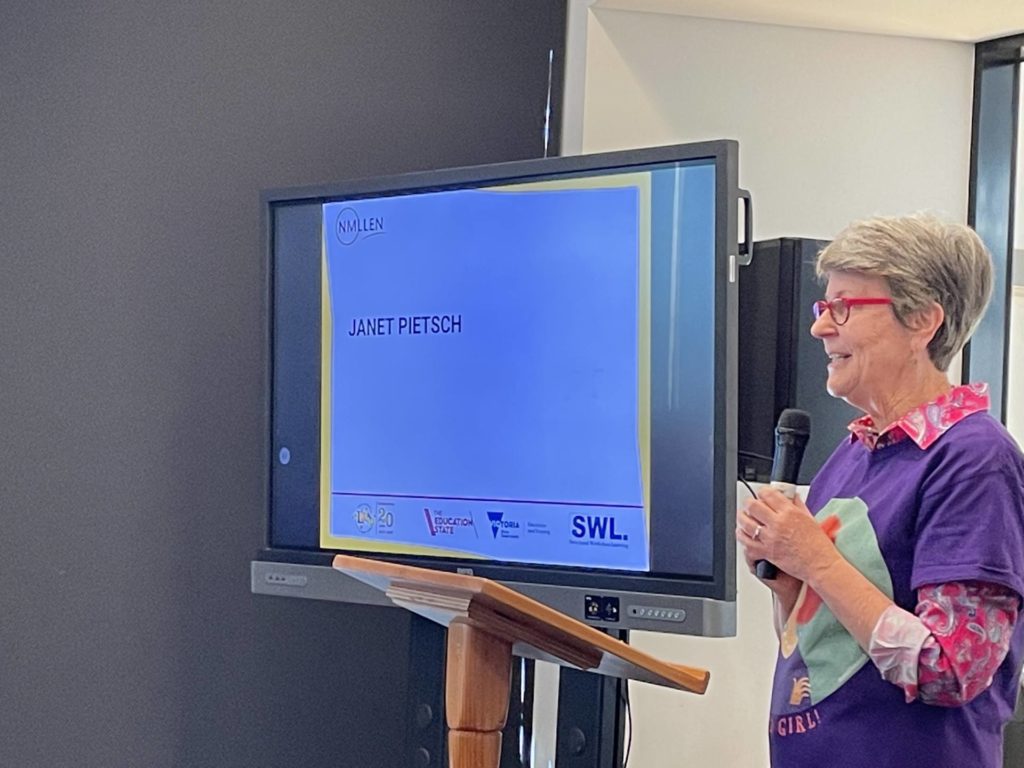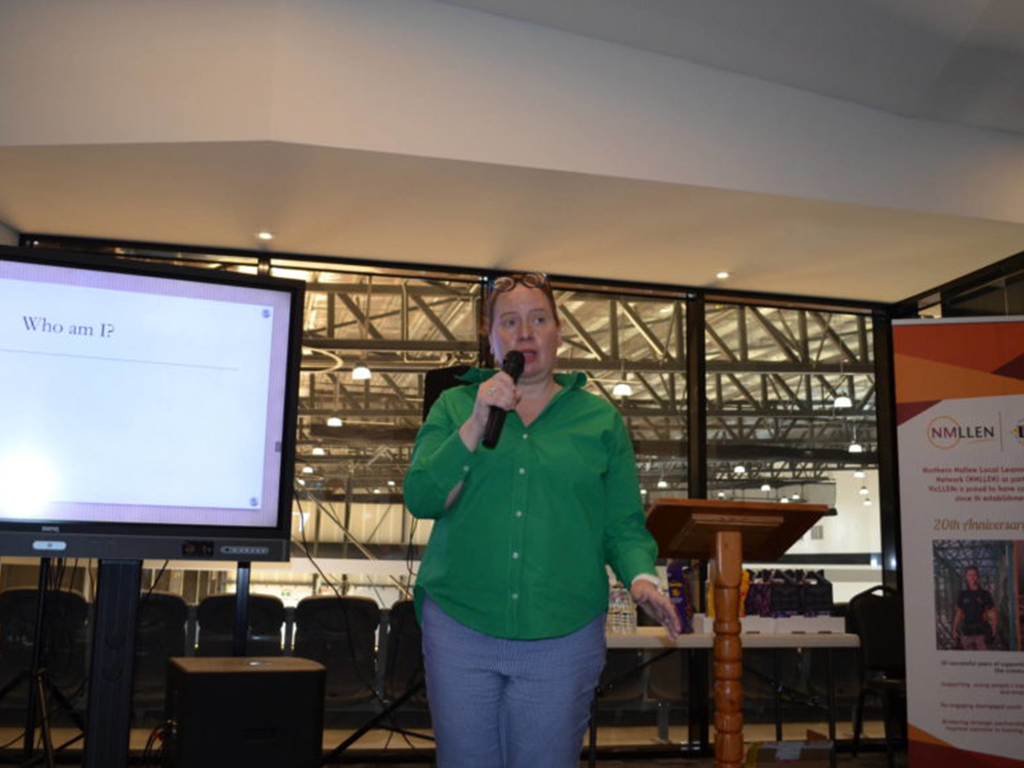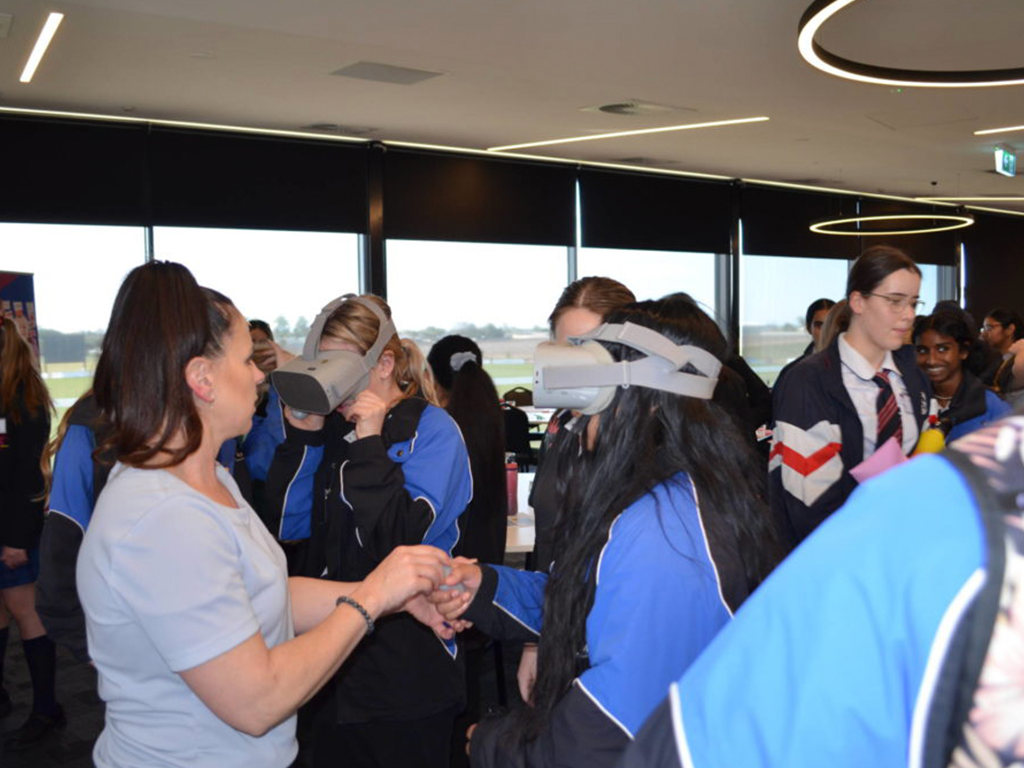 NMLLEN thanks all the industry speakers, schools, and students for participating in the STEM
Idols. Special thanks to Janet Pietsch for emceeing STEM Idols and SuniTAFE for providing the VR
Headsets for the VR Desk as well as Northern Mallee LLEN staff for facilitating the event.
Watch the STEM Idols reflection Video here: