STEM4Sunraysia is a partnership between Northern Mallee LLEN, SuniTAFE, Skills and
Jobs Centre, Mildura Regional Development and Regional Development Australia Loddon
Mallee. In 2018 and 2019, STEM4Sunraysia events were a resounding success with over
150 year 9 students engaging in the STEM4Sunraysia program.
In 2021, due to COVID 19 related restrictions, the STEM4Sunraysia competition had to be
made adaptable in its format for schools, businesses, facilitators, guest speakers and the
organising committee. Hence, a hybrid model was adopted where four local businesses
were filmed earlier this year highlighting their real-world problems with the idea of students
using STEM related technology to provide solutions for the businesses. The participating
businesses – Cooke Industries, Christie Centre Inc.- GrowAbility Nursery, SuniTAFE Smart
Farm, and Mildura Paddle Steamers presented unique problems related to Manufacturing,
Irrigation, Marketing and Engineering respectively.
A virtual event was organised on November 10, 2021, facilitated by Leighton Wells and Paul
Dillion from Regional Rising where 65 students from 6 secondary schools engaged and
watched the 3-minute industry videos and asked relevant questions to gain knowledge of the
four problems before watching the guest presenters Rebecca Tapp and Melissa Neighbour
from Future Crunch deliver on the topic of ADAPTABILITY Quotient.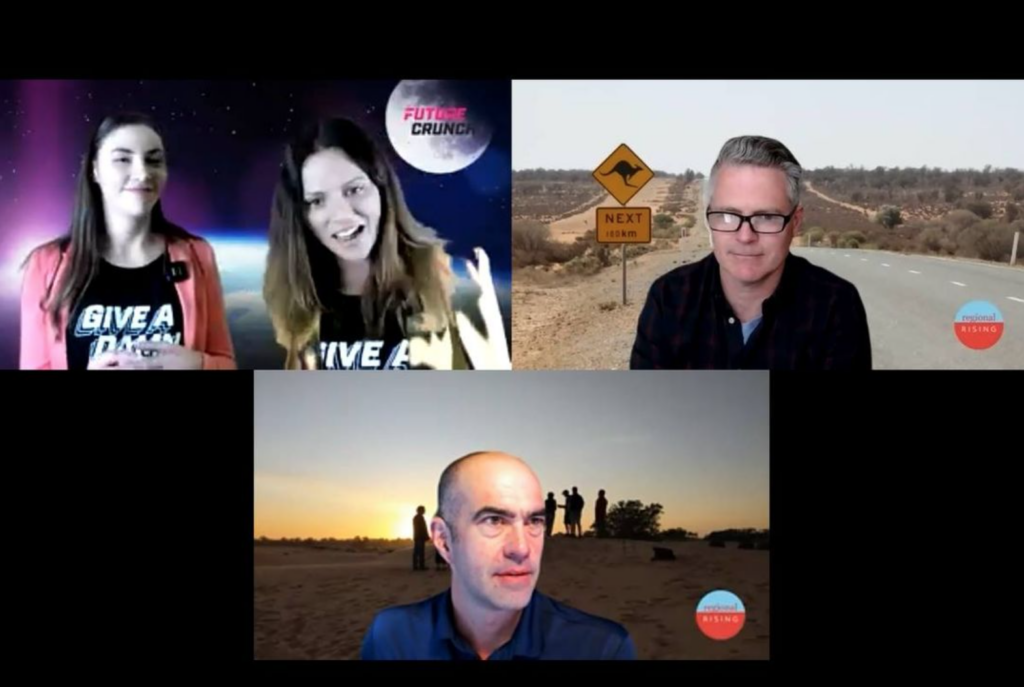 Between Nov 11 and November 28, students continued to work in groups with support from
their school STEM teachers and received guidance from mentors as required through online
mentorship sessions facilitated by Northern Mallee Local Learning and Employment Network
(NMLLEN). The mentor panel included Cr. Jason Modica (MRCC), Shane Hatchard, CEO-
(Redstar Media), Jeremy Gidding- Regional Manager Irrigation – Mallee, Biosecurity and
Agriculture Service, (Agriculture Victoria, Department of Jobs, Precincts and Regions) and
Dean Matulick, Managing Director (DMW Engineering).
The students prepared their pitch presentations in a 6-minute video that was presented to
the judging panel prior to the virtual awards presentation on December 1, 2021. The judging
committee comprised of Nicole Byrnes (Project Leader, Horticulture Innovation, SuniTAFE
Smart Farm), Justin Nicholas, General Manager (Cooke Industries), Samantha Jetson,
Business Development Officer, (Christie Centre Inc.), Ashton McKenzie, Marketing Manager
(Mildura Paddle Steamers), Vanessa Hall-Smart Cities Project Officer (MRCC), and Brett
Millington, CEO, (Mildura Regional Development).
On Wednesday, December1, Regional Rising returned to facilitate the STEM4Sunraysia
once again in an online event. The presentations submitted by Irymple Secondary College,
Red Cliffs Secondary College, Chaffey Secondary College and St. Joseph's College were
shared with all the participants and feedback from the judges was discussed. It will be an
understatement to say that the 2021 STEM4Sunraysia participants set a new benchmark
and left the judges super impressed. The event came to a wrap with Chaffey Secondary
College being selected for making the winning pitch at the '2021 STEM4Sunraysia' event.
The '2021 STEM4Sunraysia' original format had planned participation from 80 students from
12 secondary schools, however, with the ongoing COVID-19 related disruptions, it was a
challenge for all the schools to participate. The STEM4Sunraysia will be back in 2022 next
year and will hopefully see participation from more schools as the organising committee
continues to adapt to changes in the program format.
Watch the 2021 STEM4Sunraysia Teaser here